Welcome to the Rebuild Wiki, wiki contributor!
Rebuild is a popular post-apocalyptic game series developed by Sarah Northway. The wiki will describe the various different areas in the game such as Game Mechanics, Location/Map sizes, Opponents, NPC's etc. There are also various strategies, tips, tricks, stories and guides for new players to help finding their way through.
.. or visit this page to get a general overview.
There are 67 pages on Rebuild Wiki.
You are welcome to contribute as much as you want, but please be sure that its not false information (we don't want to lie). It would be even better if you are registered before editing in order to recontact you. See this page to check out our community corner.

The game itself can be played on PC and on mobile devices.
Rebuild Links: Kongregate, Armor Games, Newgrounds.
Rebuild 2 Links: Google Play Store (Just named Rebuild), Kongregate, Armor Games, Newgrounds.
Rebuild 3 Links: Steam, Google Play Store, iTunes Store
Here is the story of Rebuild I & II. We do not claim this as ours, all credits of this to the developer and the team...

It all started in Holland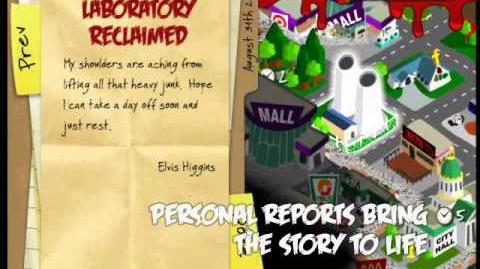 The media called it "
Dutch Flu
" ,and connected it to some kind of weird tulip eating cult. The Netherlands used to export a quarter of the world's tomatoes and cucumbers, but that wasn't all. They were exporting the undead. Armaggedon
During the first year, survivors banded together to fend of the zombies, always staying at their move and not looking back. But we're not going to run anymore. Were putting our feet down here and we're going to reclaim this place in the name of humanity. Today... We begin to REBUILD! -- And then it was down to us.
- Official Rebuild I Story
Visit this page for more information

January 17th, 2014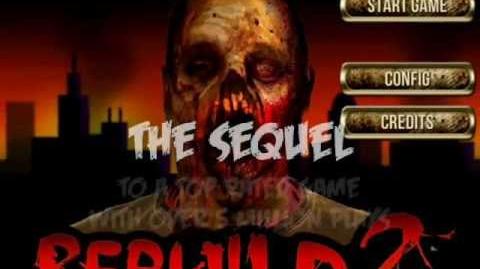 My name is
[name]
, and I maybe the last
[gender]
alive.
I've been on the move for so long, running from those things, -- those monsters that used to be humans. They were bakers, programmers, teachers, neighbors. Now they sniff the air like wolves and their dead eyes watch endlessly of the movement of their prey. Me.
I'm down to a few supplies and my trusty [ item ]! I'm so tired, but I have to get to the city before before nightfall.
I'm not alone! I finally made it to [city name], and was so excited to find other people that I almost got myself killed on the way to their fort. They've walled-off four blocks of this [map size] city, but they don't know what to do next. I've decided to join up with them, to lead them, to put my feet down here and stop running.
Visit this page for more Information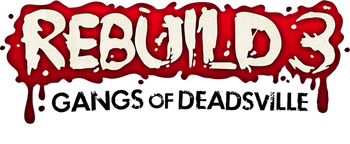 .----------------------------------------------------------
.. also known as Rebuild Part #1 : Gangs of Deadsville.
----------------------------------------------------------- .
Rebuild 3 was originally Released on Steam in May 2015.
Check here for the official Wiki about Rebuild 3 or here to visit the corresponding forum, admined by Sarah Northway.
Latest activity
Edit